By Maarja Seire
This summer I visited the 63rd Rencontre Assyriologique Internationale (RAI). This conference is closely connected to the work of the International Association for Assyriology (IAA) and is organised by a host institution, which this year was the Philipps-Universität Marburg. In fact, RAI takes place at different institutions every year. In the majority of cases, it is held at one of the European universities, but RAIs have also taken place in North America, Asia, and Africa.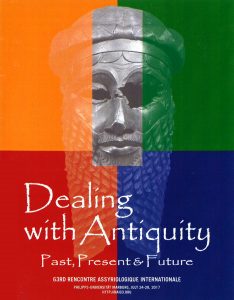 RAI typically lasts five days, this summer from July 24–28. The topic for this RAI was "Dealing with Antiquity: Past, Present & Future". It attracted about 450 participants — a record number, demonstrating the necessity of such an event and the debate about the ancient Near East. But what exactly happens during a Rencontre?
Something for everyone
First of all, there are five days of 30 minute presentations by both senior and junior scholars in the fields of Assyriology and Near Eastern Archaeology. This year, the lectures were divided into five parallel thematic sessions, which served the wide academic interests of the participants. The attendees were free to move from one session to another to suit their interests.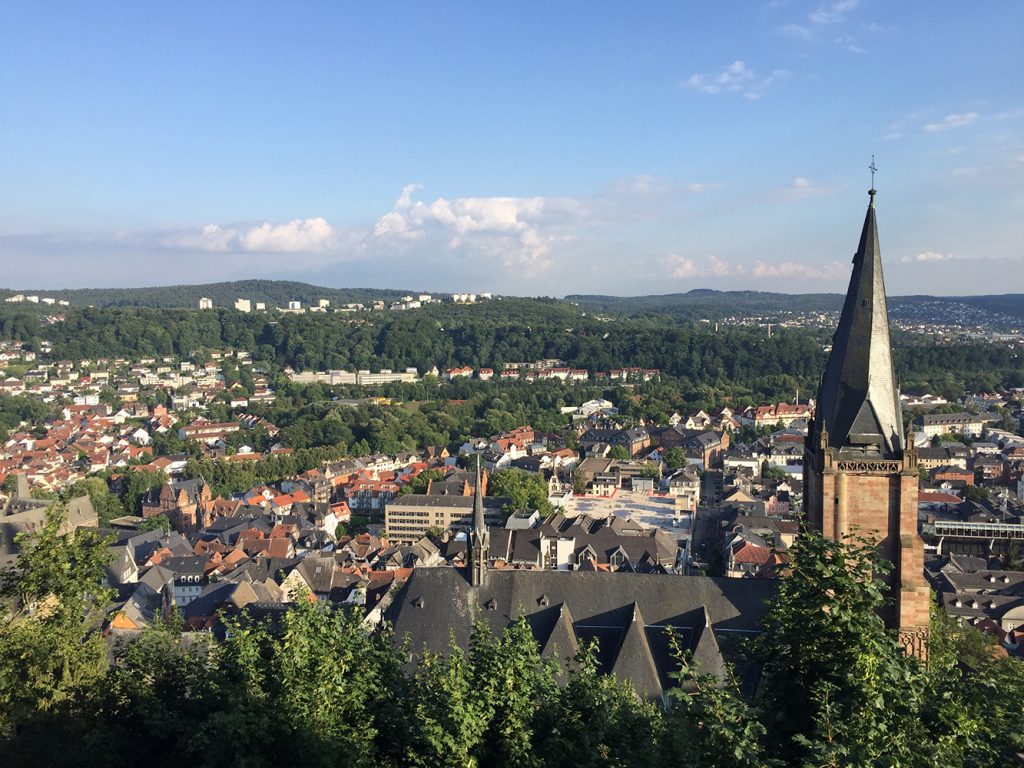 On Monday and Tuesday, I followed the programme that dealt with the first millennium BCE in Mesopotamia. On Wednesday, I visited the lectures from the "Old Assyrian News" workshop, but also listened to presentations on "Literature and Tradition" and the "2nd Millennium". On Thursday and Friday, I attended various lectures across the programme, mainly on digitisation within Assyriology. The approaches to combine Assyriology with digital humanities were particularly inspiring. These presentations tackled issues concerning joining the fragments of cuneiform tablets, analysing the semantic range of words in the Akkadian language, collecting personal name attestations, creating digital maps of ancient localities and so on. This list covers only a small section of the full programme.
Looting
Besides the lectures there was a general discussion which covered the ethical issues related to working with unprovenanced material. The looting of antiquities has been a problem for a long time. In 1970 UNESCO established a Convention on the Means of Prohibiting and Preventing the Illicit Import, Export and Transfer of Ownership of Cultural Property, effective since April 24, 1972. Currently, 133 countries worldwide have agreed to this. Many museums have declared not to buy antiquities which lack information about the ownership history, provenance and confirmation of legal export.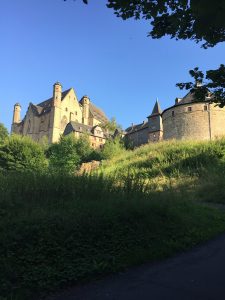 However, there are many unprovenanced objects in museum collections worldwide and artefacts with little or no information about their acquisition history. The question is: should Assyriologists and archaeologists use these objects to study history? As evidence for historical processes these artefacts are invaluable. However, studying this evidence is not always approved as it is considered to financially support looters and thus encourage this practice, and in the worst case, to fund terrorist organisations like ISIS.
This problem has been debated in several Rencontres before and is extremely difficult to resolve. The president of the IAA, Prof. Dr. Cécile Michel promised to upload instructions for scholars on their website, stressing that there should be consensus, but every scholar should make decisions based on their own conscience.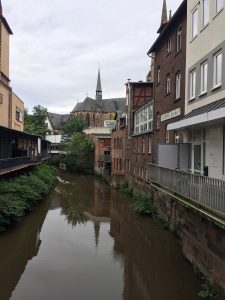 Getting to know each other
An important aspect of RAI is socialising. There are chances to meet junior and senior scholars during the many, much appreciated coffee breaks. Besides this, there were three receptions during the 2017 conference: on Monday, Tuesday and Thursday evening. These gatherings enabled discussions that could exceed the time given for coffee breaks. RAI is useful for networking and getting ideas about one's future in Assyriology. It was wonderful to meet other aspiring Assyriologists from all around the world, hear about their research and get more insight into the institutions where they have been to. The discussions with senior scholars are extremely helpful as they share their rich experience and can give valuable advice for one's own research questions and specialization in the field.
There was also a city tour for the participants of the conference, provided by the organisers of the RAI 63. Marburg is a lovely university city not too far from Frankfurt. It is situated between the scenic mountains and has a river flowing through it. Many of the typical German style buildings with criss-crossing wooden beams, old castles, churches, and cobble stone streets look like they come out of a fairy tale. I certainly felt very welcome and inspired during the RAI in Marburg!